Christina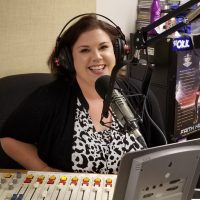 Christina has worked in Meridian radio since the late 1990s, most notably
with Q101 as a member of the Q Morning Zoo and host of the Flashback
Lunch Buffet. She has also worked in Country radio in Laurel and Tuscaloosa. She
has two daughters: one is a cosmetology student at East Central Community College and the
younger is a senior at the Mississippi School of the Arts in Brookhaven.
Christina loves spending time taking care of her vegetable and flower
gardens.